Exceptional Youth Scholarship
The Exceptional Youth Scholarship recognizes deserving high school seniors who have demonstrated outstanding academic achievement and commitment to community service. Ten graduating seniors each receive a $10,000 scholarship.

Athletes in Excellence Award
Those who receive the Athletes in Excellence Award are acknowledged for their outstanding efforts in community outreach and youth mentorship.

Humanitarian Award
The Humanitarian Award is presented to individuals and organizations that have stepped up as leaders and champions for social, economic, political, or environmental justice and equality.
Click below to download the instructions for the Exceptional Youth Scholarship.
Exceptional Youth Scholarship
The Foundation for Global Sports Development is committed to empowering youth through education. Our Exceptional Youth Scholarship recognizes youth who have demonstrated remarkable conduct through community service efforts, volunteerism, and mentorship activities, in addition to achieving outstanding academic performance.
A total of ten (10) high school seniors will each be awarded a one-time scholarship of $10,000 to be applied towards the cost of attendance including tuition, housing, books, and other on-campus related expenses at accredited, four-year colleges and universities in the United States.
The application period for our 2022 scholarship has closed.
PREVIOUS RECIPIENTS (SELECT YEAR)
Healdsburg High School (Healdsburg, CA) – California Polytechnic State University
Meigs High School (Middleport, OH) – Ohio University
Northwood High School (Toledo, OH) – Ohio State University
Sequoyah High School (Canton, GA) – University of Georgia
Winton Woods High School (Cincinnati, OH) – Ohio State University
Gatlinburg-Pittman High School (Pigeon Forge, TN) – Georgia Institute of Technology
Licking Heights High School (Blacklick, OH) – Ohio State University
Effingham County High School (Springfield, GA) – University of Miami – Coral Gables
Athletes in Excellence Award
The Athletes in Excellence Award from the Foundation for Global Sports Development recognizes exceptional athletes who uphold the values of good sportsmanship and fair play both on and off the field. We believe in the importance of honoring athletes who use their achievements in sport as a catalyst to inspire positive change.
As part of the award, recipients will receive a $10,000 grant, enabling them to pursue their passions and create even more positive change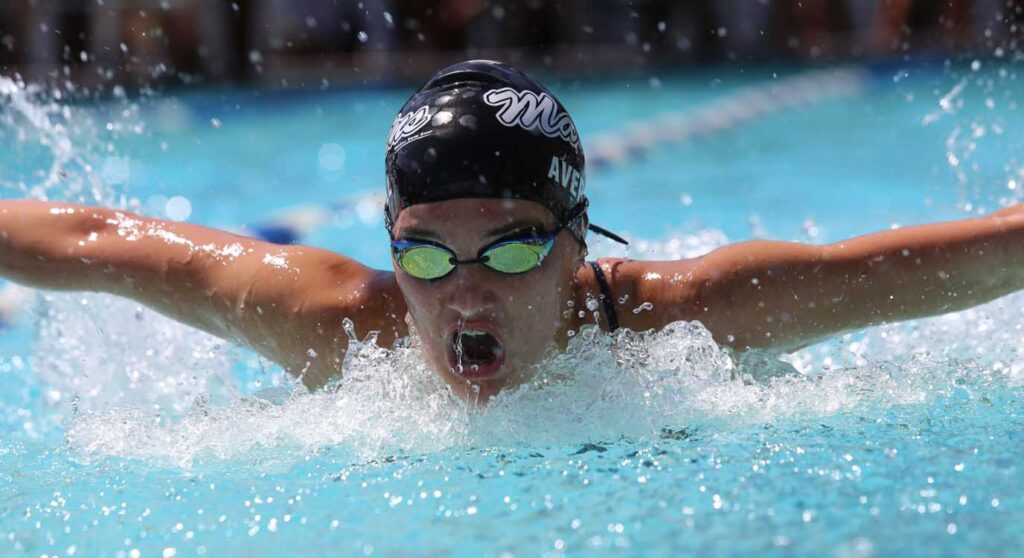 PREVIOUS RECIPIENTS (SELECT YEAR)
Wellington Zaza (Hurdler) Wellington was born in Liberia, and after living in refugee camps in the country, he immigrated to Philadelphia, PA. He has connected with his community through his organization No Lack in Lifestyle. Wellington uses sport to engage young people to focus on academic success and physical fitness. His positive attitude and drive to create tangible change influence all around him. Nominated by Sam Effah.
Cyrille Fagat Tchatchet II
Cyrille Fagat Tchatchet II (Weightlifting Olympian) Cyrille was a member of the Refugee Team at the 2020 Summer Olympic Games in Tokyo. After experiencing trauma, homelessness, and food insecurity, Cyrille earned a degree in Mental Health Nursing from Middlesex University. He now serves patients facing mental health challenges and is a spokesperson for athletes who are refugees. Nominated by Lawrence Bottinck.
Carissa Moore (Surfing Olympian) Carissa founded "Moore Aloha," a non-profit organization which engages young women through surfing to be strong, confident, and compassionate individuals. Through "Moore Aloha," Carissa runs camps and events that promote self-confidence, positive body image, healthy living, and mindfulness. Carissa recently won the first-ever gold medal in women's surfing at the 2020 Summer Olympic Games in Tokyo. Nominated by Na Kama Kai.
Linnell Jones-McKenney (Basketball – African American Sports Hall of Fame Inductee) – Linnell is highly active in her local community of Flint, Michigan, with decades of community service experience. She has worked to bring clean bottled water to Flint residents, provide school supplies and clothing to underserved students, connected with youth through mentorship and sport, and worked to prevent youth violence, teen pregnancy, gang violence while encouraging students to graduate high school and become leaders in their community. Nominated by Shan Buckley.
Amanda McGrory  (Track & Field Paralympian) Amanda is highly active in promoting the Paralympic Movement. She volunteers as a coach for the University of Illinois wheelchair basketball and wheelchair racing camps, is working with the Chicago Marathon to establish a mentoring program for local wheelchair racers, and visits schools to educate youth about adaptive sports and disability. Nominated by Dr. Anjali Forber-Pratt.
Cody Michael Jones (Javelin Paralympian) Cody is an athlete mentor with Ready, Set, Gold!, teaching students in Southern California and beyond about the importance of healthy habits around nutrition, sleep, and being active. He also volunteers with Angel City Sports, providing virtual and in-person coaching to young people with disabilities. Cody recently wrote a children's book titled, "Henry Makes It On Top," which can serve as an aid for teachers and parents in their conversations about disabilities and how to treat people with respect. Nominated by Ready, Set, Gold! and Angel City Sports.
Rudy Garcia-Tolson (Swimming Paralympian) Rudy's athletic achievements in the pool – he has garnered five Paralympic medals – are as impressive as his mentorship efforts. As an ambassador for Challenged Athletes Foundation and athlete mentor for Ready, Set, Gold!, Rudy is a role model for young people, particularly those who also have physical disabilities and are encouraged to see Rudy making a splash in sports and the world. Nominated by Challenged Athletes Foundation.
Kym Crosby-Hightower (Track Paralympian) Kym is a competitive sprinter and Paralympic Bronze medalist known as "The Flash" for her speed. She is an ambassador for Challenged Athletes Foundation, sharing her experiences of being a blind athlete with audiences of all abilities. Kym has volunteered as a coach to middle and high school students through the High School Adaptive Sports Program, bolstering CAF's efforts to go virtual during the COVID-19 pandemic. Nominated by Challenged Athletes Foundation.
Lisa Briege Finegan (Rugby) Lisa is known internationally for her achievements on the rugby pitch, both as a competitor and a coach. In 2020, Lisa received the World Rugby 7's Series USA Developmental Coach of the Year Award, in recognition of her innovative style of coaching that incorporates Social and Emotional Learning and a philosophy of inclusion. She has worked to incorporate leadership programs for student-athletes, striving to develop the whole person through positive coaching. Nominated by Stuart Krohn.
Stewart Pimblett (Wheelchair Curling and Wheelchair Basketball) Stewart founded the Northern Ice Wheelchair Curling Club and Charity, spending countless hours fundraising to connect other people with disabilities to curling. His efforts have resulted in the team being able to travel to international competitions. Stewart's commitment to the sport and serving as a curling ambassador have positioned him as a role model to curlers and disabled athletes. Nominated by Angie Malone.
towards up to three non-profit organizations in honor of the award recipient
The Foundation for Global Sports Development is committed to working to preserve the values of fair play, sportsmanship, and drug-free competition in the world of sports. However, we seek to build upon a foundation that was laid by many courageous individuals and organizations before us. The purpose of the Foundation for Global Sports Development's Humanitarian Award is to recognize those who have paved the way.
This award honors those who promote an international spirit of understanding, cooperation, friendship, and development. Special attention is given to organizations and individuals that have enhanced the quality of life in their communities through mentorship and outreach.
Each recipient may select up to three non-profit organizations to which The Foundation for Global Sports Development will make a $100,000 donation in honor of the award recipient.
Jon Vaughn: 2022 Humanitarian Award Recipient
We are pleased to announce that Jon Vaughn, former NFL player, has been selected to receive our 2022 Humanitarian Award. As a survivor of abuse during his time playing football for University of Michigan, Jon is now devoted to changing the culture of sport and athlete care.

"We can't change what happened to us, but we sure can make this campus safer today and in the future," he says. "We can speak out and speak up about this dark issue plaguing us. This is a human problem."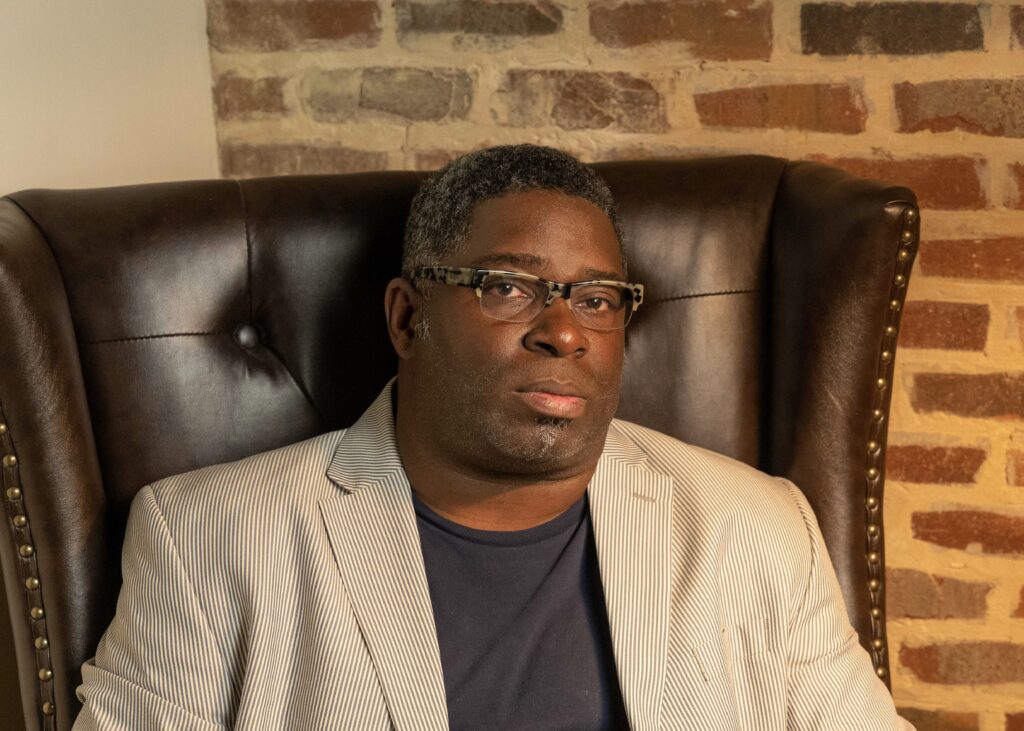 PREVIOUS RECIPIENTS (SELECT YEAR)
Richard W. Pound was presented with the first Humanitarian Award at the Richmond City Hall in Richmond, BC. Mr. Pound swam for the Canadian Olympic Team in the 1960 Olympic Games in Rome, and won four medals in the 1962 Commonwealth Games. He is a former President of the Canadian Olympic Committee, former Vice President of the International Olympic Committee (IOC), and is the founding Chairman of the World Anti-Doping Agency (WADA). He is a successful lawyer and author of many books on Canadian law, anti-doping, and Olympic activity.