Exceptional Youth Scholarship
The Exceptional Youth Scholarship recognizes deserving high school seniors who have demonstrated outstanding academic achievement and commitment to community service. Ten graduating seniors each receive a $10,000 scholarship.

Athletes in Excellence Award
Those who receive the Athletes in Excellence Award are acknowledged for their outstanding efforts in community outreach and youth mentorship.

Humanitarian Award
The Humanitarian Award is presented to individuals and organizations that have stepped up as leaders and champions for social, economic, political, or environmental justice and equality.
the 2023 scholarships have been awarded
2024 Applications will be available Spring 2024
Click below to download the instructions for the Exceptional Youth Scholarship.
Exceptional Youth Scholarship
The Foundation for Global Sports Development is committed to empowering youth through education. Our Exceptional Youth Scholarship recognizes youth who have demonstrated remarkable conduct through community service efforts, volunteerism, and mentorship activities, in addition to achieving outstanding academic performance.
A total of ten (10) high school seniors will each be awarded a one-time scholarship of $10,000 to be applied towards the cost of attendance including tuition, housing, books, and other on-campus related expenses at accredited, four-year colleges and universities in the United States.
PREVIOUS RECIPIENTS (SELECT YEAR)
Healdsburg, CA – University of the Pacific
Pomona, CA – University of California Irvine
Los Angeles, CA – Bucknell University
Los Angeles, CA – University of California Los Angeles
 Denver, CO – University of Colorado Denver
Cibola High School (Yuma, AZ) – University of Arizona
Greeley, CO – University of Northern Colorado 
Portland, OR – Drexel University
Inglewood, CA – Mount Saint Mary's University
Sage Creek High School (Carlsbad, CA) – New York University
Los Angeles, California – University of California San Diego
Los Angeles, CA – University of California Los Angeles
Los Angeles, California – University of California Los Angeles
Antioch, TN – University of Tennessee at Knoxville
 Santa Rosa, CA – University of California at Santa Barbara
Athletes in Excellence Award
The Athletes in Excellence Award from the Foundation for Global Sports Development recognizes exceptional athletes who uphold the values of good sportsmanship and fair play both on and off the field.  We believe in the importance of honoring those individuals who use their achievements in sport as a catalyst to inspire positive change.
A $10,000 grant is awarded to recipients to support and expand their commitment to enriching lives.
Nomination Guidelines
Nominee must be at least 18 years of age
International nominations accepted
Athletes may not nominate themselves or be nominated by relatives
Individuals OR organizations may submit a nomination
Nominations are now closed for 2023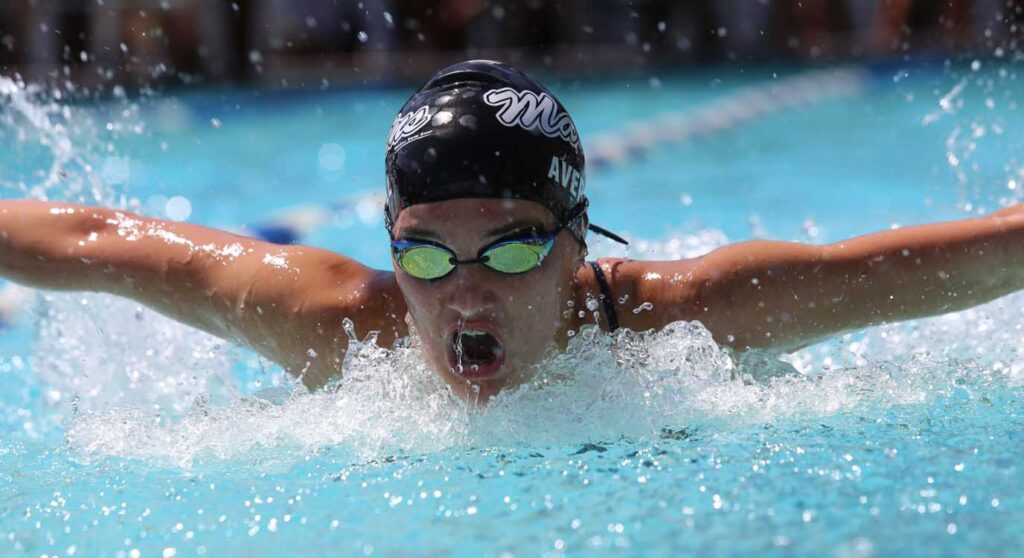 PREVIOUS RECIPIENTS (SELECT YEAR)
Mo'ath Alkhawaldeh (Marathon Runner) Focuses on using sport for peace building in the Middle East and North Africa. Mo'ath is an ambassador for the Beirut Marathon Association. Nominated by Andrew Kastor and May El Khalil.
Yunnior Almaraz (US Soccer Coach)
As a coach for the Futbol Academy of SoCal (FASC), Yunnior dedicates himself to his community and its young people by serving as a coach and mentor to underserved youth from the Los Angeles area. FASC provides high level soccer training and competition to young people at no cost, with a focus on player development, good citizenship, and academic success. Nominated by LA84 Foundation
Batoul Arnaout (Jordanian, Runner, Cyclist, Taekwondo Black Belt and Squash Player)
A gifted female athlete in a country where sports are considered a male pursuit, Arnaout has excelled in multiple disciplines and represented Jordan in the Pan Arab games as a member of its National Squash Team, earning a silver medal. She founded sports in Jordan and has helped over 1,000 athletes to date. Nominated by Mo'ath Alkhawaldeh.
Chris Barlow (US Olympian, Kayaking)
A San Diego Fire Captain, Barlow founded the San Diego Canoe Kayak Team (SDCKT) in 1997 and has coached over 1,000 paddlers over the past 21 years. No one is turned away for ability or economic need. SDCKT teams have won National Championships at the U14, U16 and U18 levels. Nominated by Jennifer Hein, Board President San Diego Canoe Kayak Team
Kevin Battle (US Collegiate All-American, Rugby) A rugby Collegiate All-American from 1997 – 2000, Kevin coached rugby for UC Santa Barbara from 2000 to 2012 and has been coaching at the Santa Barbara Rugby Academy since 2009, helping grow the sport and providing higher education opportunities for many of its students. In 1997, he founded United Way's "Fun in the Sun" in Santa Barbara providing over 300 low-income youth with a summer camp experience and now also works with Rugby LA to enrich and enhance the lives of underserved youth throughout Los Angeles. Nominated by Stuart Krohn.
Rayfield Beaton (US Collegiate Track and Field) Originally from Guyana and considered one of its most accomplished athletes, Rayfield Beaton attended USC where he dominated the 800- and 1,500-meter races and set records in 1978. Selected as a member of the 1976 Guyana Olympic team, he never competed due to the "African Boycott" that protested New Zealand's participation given its ties to South Africa and the then apartheid regime. Now a coach, he trains high school, college, and professional athletes and works for all athletes to have equal opportunities to train and compete. Nominated by Culver City Education Foundation.
Gwen Berry (US Olympian, Hammer Throw) A two-time Olympian, Gwen is bringing awareness to social injustice and educating others on the issues facing Black and female athletes. She was instrumental in getting the USOPC to change Rule 50 and stop punishing athletes for making inequity statements, which earned her the 2020 USA Track and Field Humanitarian Award and the 2020 Toyota Humanitarian Award. In addition to coaching at Tennessee State University, Gwen has been a volunteer hammer throw coach since 2009 for various camps and universities. Nominated by Candace Cable.
Bailey Bram (Ice Hockey) Athlete mentor for many groups, including Classroom Champions, Girls Hockey Calgary, Martha Billes Girls in Sport, Boys and Girls Club, and the Sheldon Kennedy Child Advocacy Center. Nominated by Classroom Champions.
Jeb Brovsky (Professional Soccer Player) Founder of the Peace Pandemic Corp., which helps provide equipment for young soccer players in impoverished countries. Nominated by Benoit Labonte of Jebi Knights.
Reynaldo Brown (Track and Field Olympian) Reynaldo has spent decades of his life volunteering with various organizations as a mentor and volunteer coach to young people all across southern California. Nominated by GSD staff members.
towards up to three non-profit organizations in honor of the award recipient
The Foundation for Global Sports Development is committed to working to preserve the values of fair play, sportsmanship, and drug-free competition in the world of sports. However, we seek to build upon a foundation that was laid by many courageous individuals and organizations before us. The purpose of the Foundation for Global Sports Development's Humanitarian Award is to recognize those who have paved the way.
This award honors those who promote an international spirit of understanding, cooperation, friendship, and development. Special attention is given to organizations and individuals that have enhanced the quality of life in their communities through mentorship and outreach.
Each recipient may select up to three non-profit organizations to which The Foundation for Global Sports Development will make a $100,000 donation in honor of the award recipient.
Jon Vaughn: 2022 Humanitarian Award Recipient
We are pleased to announce that Jon Vaughn, former NFL player, has been selected to receive our 2022 Humanitarian Award. As a survivor of abuse during his time playing football for University of Michigan, Jon is now devoted to changing the culture of sport and athlete care.

"We can't change what happened to us, but we sure can make this campus safer today and in the future," he says. "We can speak out and speak up about this dark issue plaguing us. This is a human problem."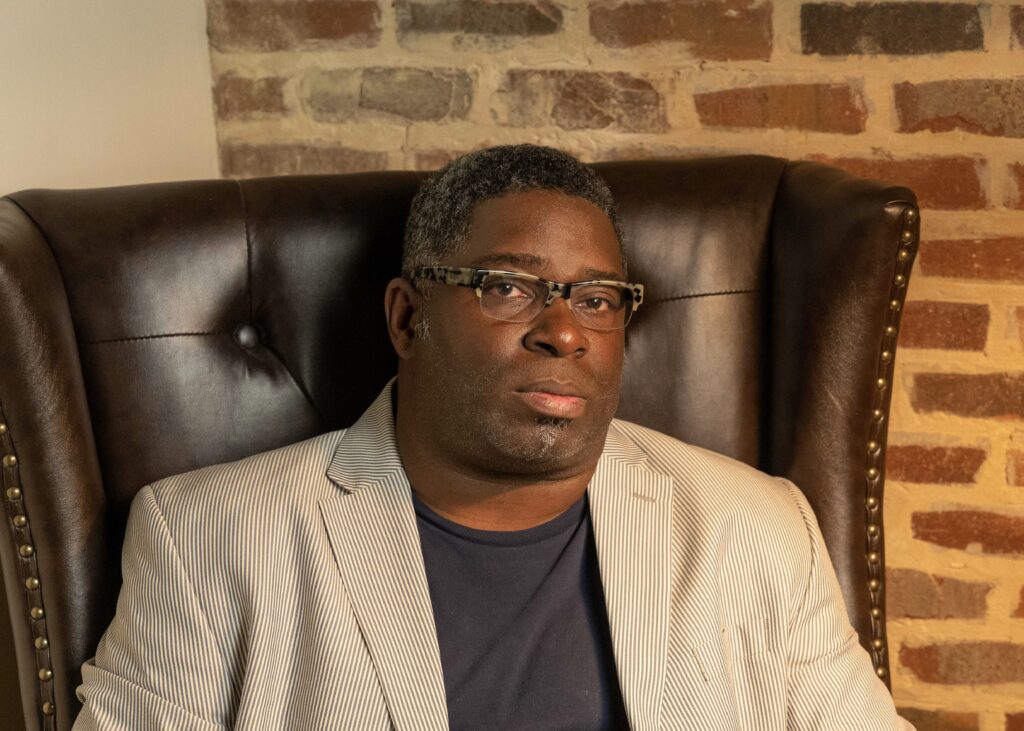 PREVIOUS RECIPIENTS (SELECT YEAR)
An Army of Sister Survivors
In 2008 a group of women came forward with reports of abuse. They informed USA Gymnastics that their coach, Doug Boger, had abused a number of gymnasts at his Flairs gym in Pasadena, California in the 1970s and 1980s. They were determined to protect other gymnasts from a broken system that enabled predators to continue coaching and interacting with youth.
In 2016 a gymnast publicly came forward to report that a team doctor, Larry Nassar, abused her during a "treatment." One by one, more women came forward and reported similar stories of abuse. In January of 2018, during the trial against predator Larry Nassar, over 150 women courageously shared their victim impact statements, revealing difficult details many of them would have preferred to keep private.
These women stepped forward as individuals and together became an army. They continue to fight injustice in the systems that perpetually allow abuse and are determined to end the culture of abuse within sports and society. We brought these two groups of women together and honored them with our Humanitarian Award. To us, these women are humanitarians. They are changemakers, and they have forever changed the face of sport for the better
Sir Philip Craven has positively impacted the culture of sport in a major way: he has expanded the opportunities for athletes with disabilities, bringing these committed individuals and teams to the forefront of competition. Dr. Steven Ungerleider, founding board member of GSD, states, "Sir Philip turned the Paralympic Games into a major and healthy competitive forum within the Olympic movement. He epitomizes all that is good about sport, courage, conviction, perseverance, and overcoming challenge."
Anita L. DeFrantz has dedicated most of her life to advocating for the rights of athletes and opening doors for youth to participate in sport. In 1980 she famously spearheaded a lawsuit against the United States Olympic Committee for disallowing Team USA for the boycott of the 1980 Summer Olympics in Moscow. Her colleagues quickly recognized her determination and love of sport. Since that time she has been appointed to numerous committees and boards with the International Olympic Committee, the United States Olympic Committee, and many other associations.