Here's some good news: Participation in high school sports is ever increasing. One study from 2011 showed that girls' participation had increased from 30% participation to 40% in the last decade. Meanwhile, boys, while steadily hovering around 50% participation, capped out at around 53%. This is especially uplifting news, considering that nationwide the number of minutes a week students are participating in physical education programs is decreasing.
School-Based Sports Programs Infographic
Our recent article highlighted some of the benefits of youth participating in school-based sports programs. Those included decreased anxiety and depression alongside improved academic performance. The infographic we created below highlights other benefits mentioned in the research article.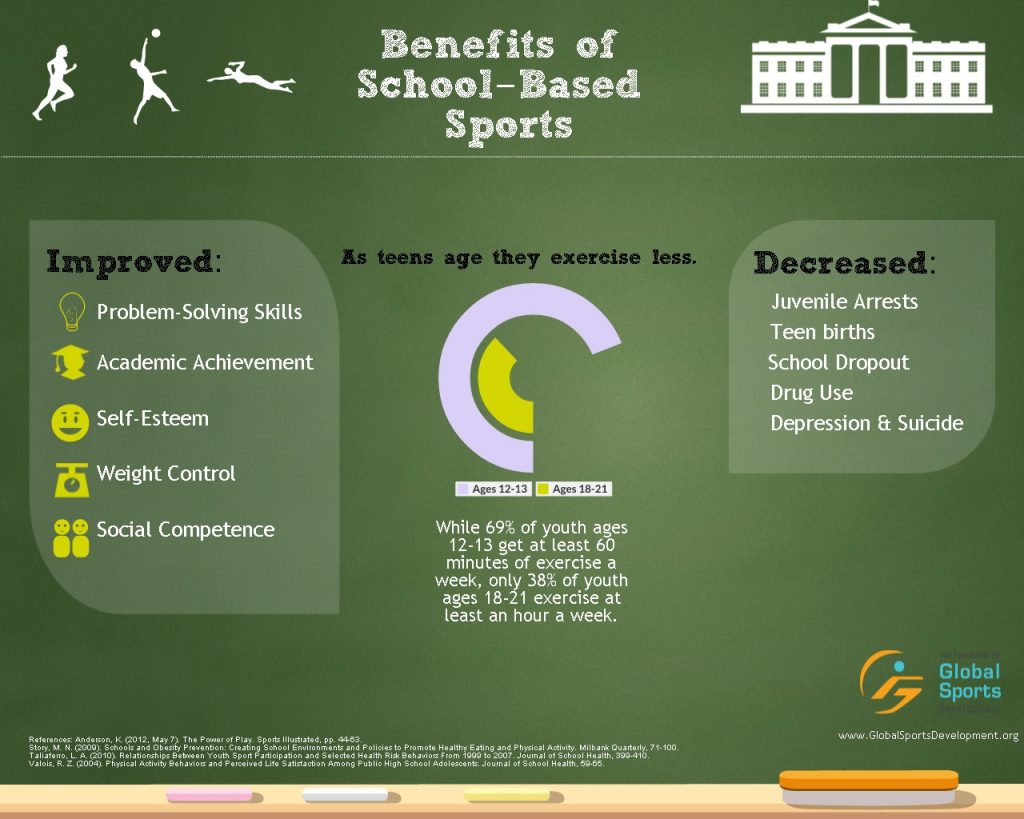 IOM (Institute of Medicine). 2013. Educating the student body:
Taking physical activity and physical education to school. Washington, DC: The National
Academies Press.