Soccer fans across the globe are obviously thrilled about the FIFA World Cup. How will they cope when all of the World Cup madness ends? Also, for those of you who aren't fans of soccer (yet), are you having problems getting into the hype? Well, we've got both groups covered with our list of soccer movies to keep the hype alive, long after the World Cup is over.
TOP 10 SOCCER MOVIES
Click the picture to watch the trailer!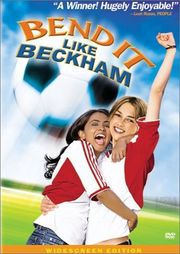 Bend It Like Beckham – Energetic and fun, this movie is great for anyone who needs a kick of soccer or girl power into their life! In this film we follow Jesminder's journey of breaking through cultural and gender barriers to play the sport she loves so much! Jesminder's parents don't want her to play soccer, as it clashes with their Punjabi Sikh heritage. With the help of a friend, her coach, and her own determination Jesminder eventually finds the right balance. (20062 Rated PG-13)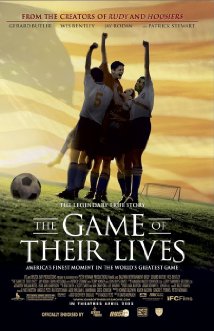 The Game of Their Lives – This film is based on the true story of the United States soccer team's first chance to play in the World Cup (in Brazil no less!) in 1950. "The Game of Their Lives" details the creation of the team, their struggles in team building, and how they faced the challenges of being underdogs in the World Cup. (2006, Rated PG)
Lady Bugs – Rodney Dangerfield plays the role of a company employee who agrees to coach a girls soccer team, The Ladybugs, in order to make a good impression with his boss. The Ladybugs are not exactly top tier athletes, and their losses put the coach's job on the line. He recruits his fiance's soccer-skilled son to improve the Ladybugs game play. How is that possible? He convinces Matthew to dress up like a girl and become "Martha."  (1992, Rated PG-13)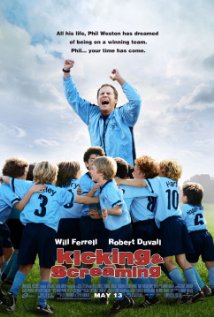 Kicking and Screaming – While this is 100% a comedy film, it also a bit of a cautionary tale about overly enthusiastic youth sports coaches and parents. Phil (played by Will Ferrell) is a father who decides to coach his son's new soccer team, which is known as the worst team in the league. After his own attempts to improve the team's skills fail, he brings in Mike Ditka to impose grueling training on the team. Ditka recruits two young boys from a local shop who are the standout players. Though the team begins to win games, it comes at the cost of good sportsmanship. (2005, Rated PG)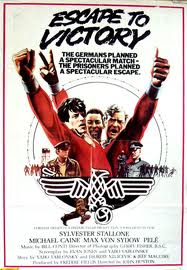 Escape to Victory – This period piece takes place during World War II and features Sylvester Stallone and Michael Caine. As part of Germany's infamous propaganda during the war, they put on an exhibition match between the nation's top soccer players and a group of players from an Allied prisoner of war camp. (1981, Rated PG)
She's The Man – Yet another soccer related movie which involves gender switching, this time though it's a girl (Amanda Bynes) disguising herself as her brother Sebastian, so she can fulfill he goals of defeating her ex-boyfriend on the soccer field. Much like Ladybugs, a variety of awkward and funny situations ensue as she tries to keep up her disguise.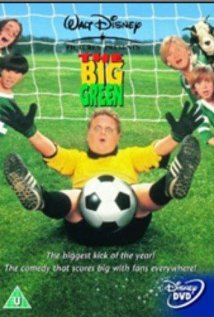 The Big Green – A group of kids considered "underachievers" in rural Texas find themselves with a new teacher from England. After Ms. Montgomery's attempts to engage the students in education fail, she introduces them to soccer to get them involved. She creates a team (The Big Green) with the local sheriff as the co-coach. Their first match ends in a painful loss of 18-0. However, their newest is a natural on the soccer field, and quickly they begin winning. (1995, Rated PG)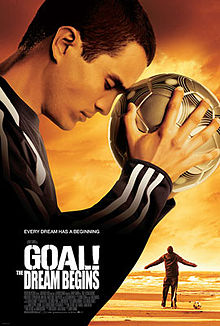 The last three movies are actually separate installments of the "Goal!" trilogy. The first piece, "Goal! The Dream Begins" follows Santiago as he goes from working odd jobs in California to realizing his dream of playing soccer professionally. The second film, "Goal! II: Living the Dream" chronicles the ins and outs of the reality of playing professional soccer. In "Goal! III: Taking on the World," Santiago and his teammates find themselves in the World Cup in Germany. What's so interesting about these films is actual professional footballers are featured, as this trilogy was created with full cooperation from FIFA.