Coaches have to juggle many demands — managing a team, training athletes on skills, creating and teaching plays in the game, and knowing what to do in the event of an injury. Now, thanks to technology, coaches can manage all of these duties from their smartphone or tablet. Check out our recommendations for the best mobile apps for coaches.
6 Mobile-Apps for Coaches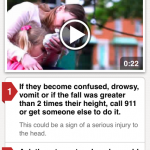 1. American Red Cross First-Aid App – Safety first! Coaches should be well versed in all first-aid and have first-aid kits on hand. With text instructions, video, and fairly exhaustive Q&As, this app stands out as a safety tool. Whether you want to use this app for training or as a resource in the event of an emergency, this app is a one-stop shop for all information regarding injury care. This app is free.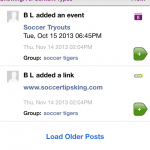 2. Wiggio – Communicating with team members and parents is an ongoing, and sometimes challenging role coaches must play. Wiggio, which can be used on a laptop or desktop as well, allows team leaders to schedule and post practices, assign drills for athletes to do at home, and send emails and text messages directly from the app. It is especially useful for managing more than one team, as you can create different groups. This app is free.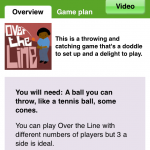 3. BT Coaching for Life – Designed for use with 6-11 year olds, this app includes video and text instructions on games to play with kids to build their athletic skills. The games relate to soccer, basketball, hockey, baseball, cricket, tennis, martial arts, and football. This app is free.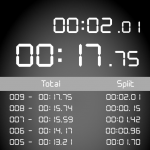 4. ChronoTap – How long does it take each team member to make it from one end of the field to the other? With one stopwatch, you can only record the time of each player — one at a time. With ChronoTap you can quickly record the times of multiple participants, logging each one separately. Results can be saved. This app is free, or you can upgrade to the "Pro" version for $1.99.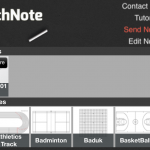 5. CoachNote – Create a play and send it to your team. This app supports the ability to create plays or strategy for baseball, football, soccer, track, basketball, volleyball, lacrosse, and even cheerleading — and so many more beyond that. The video tutorial on how to use the app is useful, as it will help you understand how to maximize this mobile app for coaches. This app costs $4.99.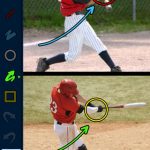 6. Coach's Eye – A key element of coaching is building the skills of your players. Whether a batter needs to lift their elbow or a swimmer needs to work on their form, coaches are responsible for teaching the athletes. With Coach's Eye, team leaders can study the form of their athletes to make recommendations. This app costs $4.99.
Please note all apps were tested in an iPhone 4 (iOS 7). Neither the post's author or The Foundation for Global Sports Development received any compensation from the companies featured.