The weekend of June 20-23 sees The Angel City Games return to Los Angeles for the fourth consecutive year. Featuring exhibitions, competitions, celebrations, and networking opportunities for disabled athletes, as well as fun activities for general audiences, the Games have quickly established themselves as one of the most exciting annual events in the world of adaptive sports.
Started by Angel City Sports in the summer of 2015 with the goal of providing greater opportunities and awareness for disabled athletes, the Games have grown larger every year. They've gone from originally featuring 120 athletes and 2 sports to over 300 athletes and 7 sports. Attendance, media attention, and prestige has grown as well, and now the games stand as the premier adaptive sports festival in the United States.
This year, the games are host to 7 exciting adaptive sports clinics and competitions, including Track & Field, Swimming, Wheelchair Tennis, Wheelchair Basketball, Archery, Sitting Volleyball, and Table Tennis. The number of US Paralympians who have participated in the Games as either coaches or competitors is in the dozens and is expected to grow even larger this year.
The weekend's festivities also include Opening Ceremonies, an Awards Gala, a Celebrity Wheelchair Basketball Game (featuring actors, musicians, pro athletes, Paralympians, and surprise guests), a Fun Run and Roll, a family BBQ, an Immersive Experience Zone (which invites attendees to participate in adaptive sports activities, as well as offering carnival games, a bounce house, obstacle course, sponsor booths, and much more), and an Athlete's Resource Night.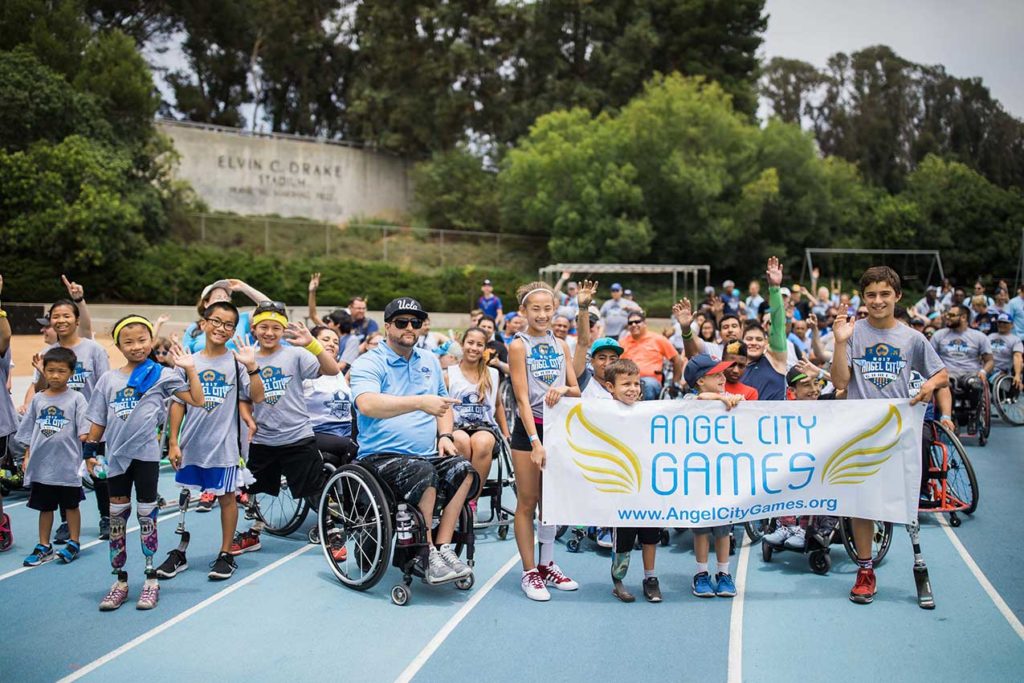 The Foundation for Global Sports Development has long supported Angel City Sports in their efforts, and we are proud to attend the Angel City Games as a sponsor this year. We will have a booth stationed at the expo, where we will be handing out informational material about Courage First, our new abuse prevention program.
We hope that you can attend the games and help us cheer on all of the amazing Paralympic competitors, while getting in on the fun. Trust us—you don't want to miss this!
The Angel City Games run from June 20—23 at UCLA. Pricing for tickets and passes are suggested donation based. For more information about scheduling, ticketing, parking, and maps, please visit: https://www.angelcitygames.org/