Summer is in full swing, which means the time has come for two fun and beneficial seasonal pastimes: summer reading and summer sports. If you are the parent of a young athlete, you can combine both by adding some books about youth sports to your reading list.
There are no shortage fascinating texts relating to any number of issues and topics. There are books about nutrition and strengthening, health and safety, and more. There are also plenty of insightful looks into the psychology and emotional concerns of young athletes and parents alike.
It's impossible to adequality cover all the great books about youth sports in one place, so consider the following a basic primer. Any of these books will help you better understand and encourage your child's athletic pursuits.
Without further ado, here are some of the best books about youth sports.
Skill Building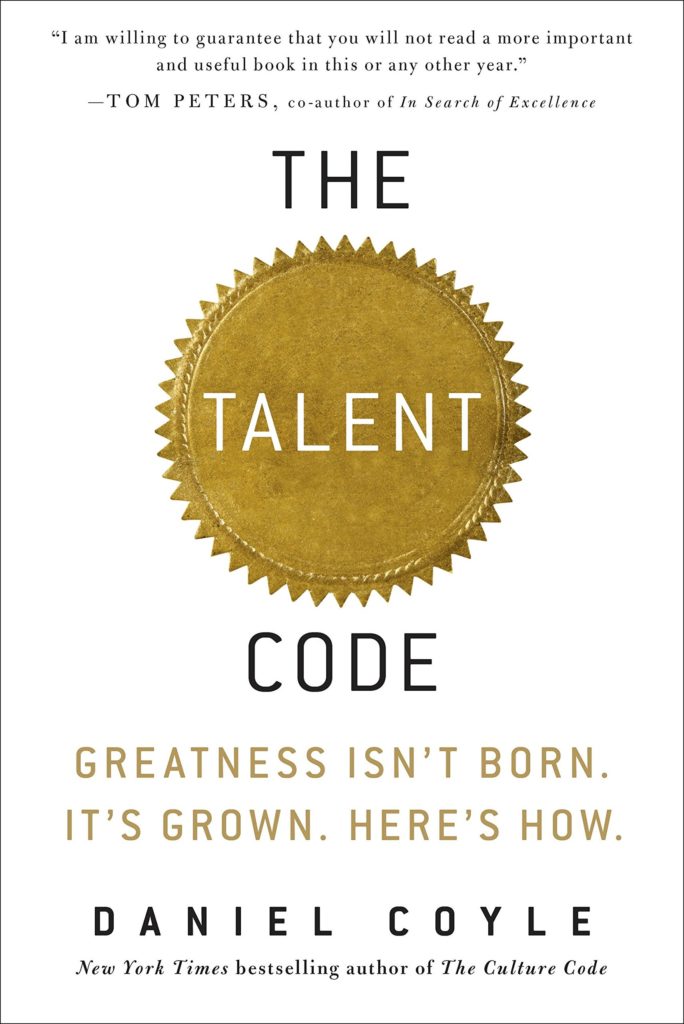 The Talent Code: Greatness Isn't Born. It's Grown. Here's How
Daniel Coyle
A fascinating look into the science behind talent (athletic and otherwise), with advice on how to unlock it and maximize its potential.
"Drawing on cutting-edge neurology and firsthand research gathered on journeys to nine of the world's talent hotbeds—from the baseball fields of the Caribbean to a classical-music academy in upstate New York—Coyle identifies the three key elements that will allow you to develop your gifts and optimize your performance in sports, art, music, math, or just about anything." (Cover copy)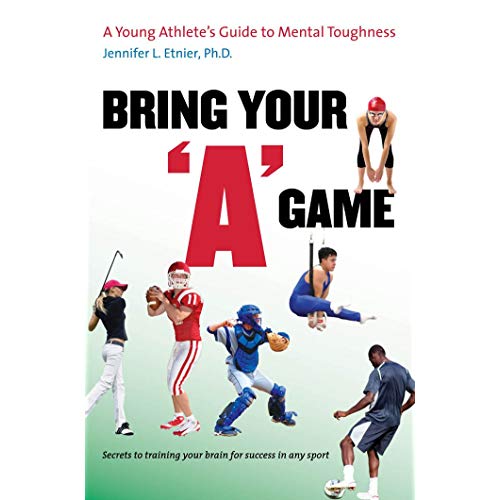 Bring Your "A" Game: A Young Athlete's Guide to Mental Toughness
Jennifer L. Etnier
This book offers strategies for athletic success, including mental training, goal setting, physical routine, and more.
"This book was written specifically for young athletes interested in improving their performance and reaching their potential in sport." (Cover copy)
Sports Parenting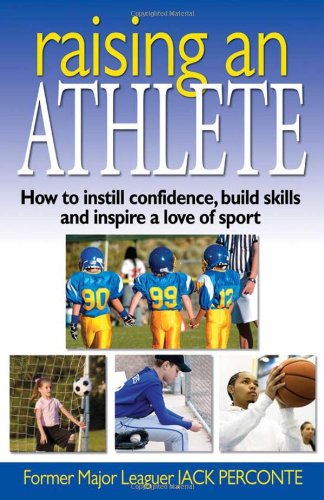 Raising an Athlete: How to Instill Confidence, Build Skills, and Inspire a Love of Sport
Jack Perconte
A how-to-guide that offers great advice to parents about how to instill sportsmanship and leadership in their athletic children, while keeping sports fun.
"Raising an Athlete is written by a man who has been there as an athlete (major leagues), youth sports coach (28 years) and parent (3 athletes). He knows what you are going through and how to turn things around when the pressure on your child, or you, seems to be too much." (Cover copy)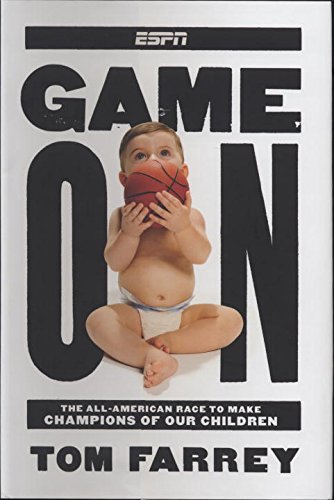 Game On: The All-American Race to Make Champions of Our Children
Tom Farrey
A must-read for parents who want to encourage their children's athletic success without putting too much undue pressure on them in the name of winning.
"An Emmy award-winning reporter, Farrey examines the lives of child athletes and the consequences of sorting the strong from the weak at ever earlier ages: fewer active kids, testier sidelines, rising obesity rates, and U.S. national teams that rarely win world titles." (Cover copy)
Investigative Reporting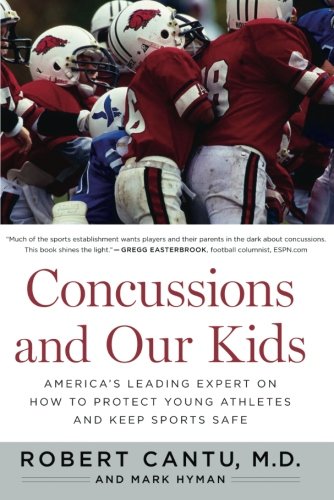 Concussions and Our Kids: America's Leading Expert on How to Protect Young Athletes and Keep Sports Safe
Dr. Robert Cantu
There are few topics as essential to youth sports as the risk of head trauma and concussions. Learn about it from this deeply researched book.
"This is an important, cutting-edge work by the premier specialist in his field. If you watch sports, or if you have a young athlete in your family, you need to read this book." (Dan Shaughnessy, author of The Curse of the Bambino)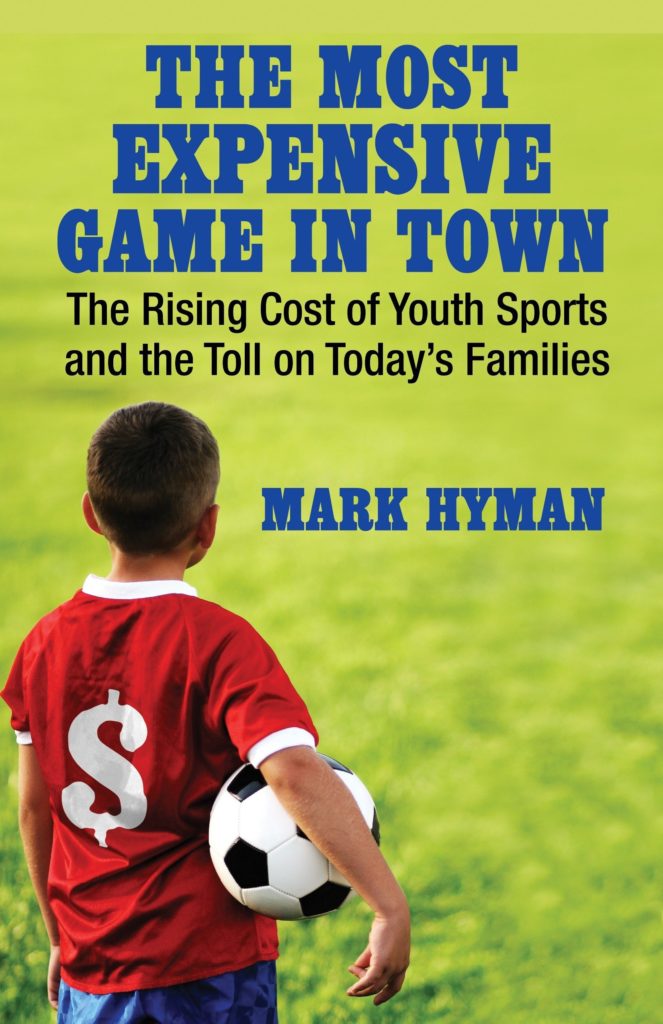 The Most Expensive Game in Town: The Rising Cost of Youth Sports and the Toll on Todays Families
Mark Hyman
As essential as youth sports are for a child, they can take a toll on the family's income. This book dives into the economic costs of youth sport that can spiral out of control if not kept in check.
"Examining the youth sports economy from many sides—the major corporations, the small entrepreneurs, the coaches, the parents, and, of course, the kids—Hyman probes the reasons for rapid changes in what gets bought and sold in this lucrative marketplace. He reveals the effects on kids and profiles the individuals and communities bucking this destructive trend of commercialization."
Inspiring True Stories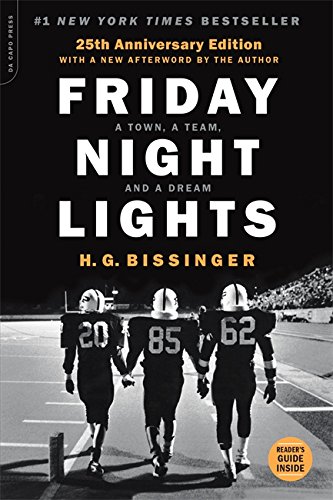 Friday Night Lights: A Town, A Team, and a Dream
H.G. Bissinger
If you're familiar with the popular TV show or film, you owe it to yourself to read this book, one of the most critically acclaimed nonfiction accounts of youth sports in recent times.
"The timeless account of the Permian Panthers of Odessa—the winningest high-school football team in Texas history. Socially and racially divided, Odessa isn't known to be a place big on dreams, but every Friday night from September to December, when the Panthers play football, dreams can come true." (Amazon product description)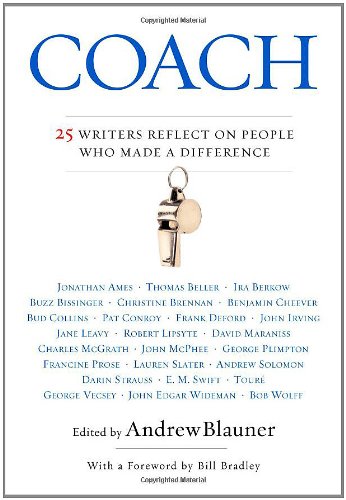 Coach: 25 Writers Reflect on People Who Made a Difference
Edited by Andrew Blauner
Get inspired by these powerful stories and pick up some lessons on how to help inspire your kids, in athletics and beyond.
"A range of celebrated writers share the inspiring stories of athletic coaches who influenced their lives with powerful advice or encouragement, in a collection of original and previously published essays by such contributors as John Irving, John McPhee, and Pat Conroy." (Amazon product description)
Sources: