Edwin Moses for clean sport and fair play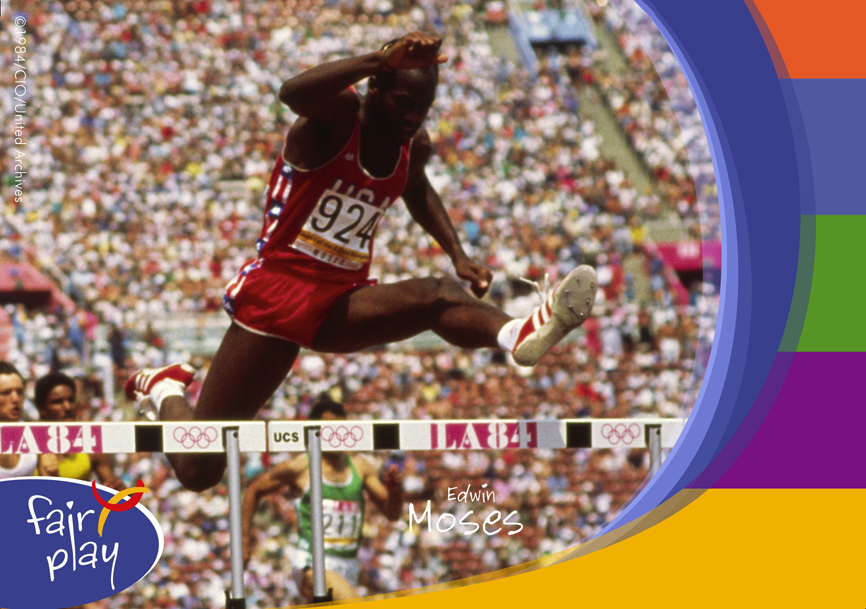 Edwin Moses was an emblematic figure of the 400-metre hurdles who completely dominated his event for decades. Despite being inexperienced, he won his first international competition, the Olympic Games, in Montreal in 1976. He remained undefeated for nine years, nine months and nine days and won 122 consecutive races including 107 finals and another Olympic gold medal in 1984. At the age of thirty-three, Moses finished in third place at the 1988 Olympic Games in Seoul. During his incredible career, he broke the World Record four times. Since his retirement from competition, he has served the Olympic Movement and has relentlessly fought against doping. He is a real role model of fair play.
It is essential for every athlete to understand that sport is more than competition. Moreover, without an ethical framework the essence of sport is destroyed and the same is true of our society. Sport teaches us traditional and human values like integrity, tolerance, respect and friendship, which are the building blocks of our communities and without which the world becomes a cruel place to live in. Everyone should bear in mind that with fair play, we all win.
Take me back to Fair Play at the Youth Olympic Games.
Learn more about fair play at the International Fair Play Committee's website.