June has been an exciting and productive month for us! We have been keeping ourselves busy planning and traveling abroad. Last week, we had the pleasure of joining the International Hockey Federation (FIH) for their 2014 Hockey World Cup tournament in the Hague, Netherlands. We are pleased to continue supporting the FIH's many youth and sport development programs.
2014 HOCKEY WORLD CUP TOURNAMENT
Since 1971, this field hockey tournament has been a career highlight for hockey players across the world. Beginning in 1986, the Women's Hockey World Cup has been held in conjunction with the men's tournament. Both events take place every four years. Of the 12 teams competing, the winner of this year's men's tournament was Australia, who received their third world cup title after defeating the Netherlands. Both Australia and the Netherlands also made it to the women's finals.  However, this time the Netherlands were able to outdo Australia and complete the women's finals as tournament winners. The next Hockey World Cup tournament will take place in 2018 in India, and the FIH will expand the team count to 16 for the upcoming tournament.
GSD volunteer, Katarina Ulich, put together this fun video of our travels to the Netherlands and adventures during the World Cup tournament.

GSD AND THE INTERNATIONAL HOCKEY FEDERATION (FIH)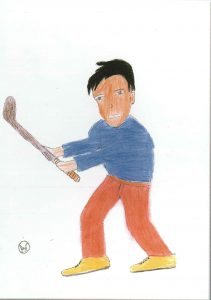 The International Hockey Federation (FIG) is based in Lausanne, Switzerland, and has been in operations since 1924. Like many sport federations, FIH does so much more for their sport than simply organizing tournaments. They also coordinate programs designed to increase participation in field hockey across the world. GSD is proud to be a supporter of these initiatives. One of these programs is the Sport for Hope Programme in Zambia. This past March, the Zambian boys and girls youth field hockey teams successfully competed to qualify for the 2014 Nanjing Youth Olympic Games (YOG). The 2014 YOG will take place this August in Nanjing, China. We are excited to see them compete on this global stage!
In addition to the projects in Zambia, we support FIH's additional need-based international programs focusing on youth development, coaching assistance and resource building, equipment access and purchasing. We are incredibly thankful to have the opportunity to support projects like these through our partnerships with FIH and other sports organizations.