Some names in the world of women and sports are easily recognizable — Venus and Serena Williams, Lindsay Vonn, Lolo Jones, just to list a few. However, we know there are so many more female athletes across the world who have accomplished amazing feats. As we seek role models for our young girls, here are a few names you can add to your list. (In truth, we could have selected so many more than just five, but this is a good start.)
1. MELISSA STOCKWELL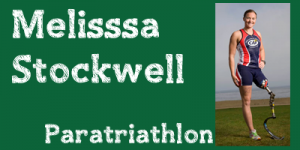 Melissa Stockwell was serving in Iraq as an Army officer in 2004 she was hit with a roadside bomb. As her left leg required amputation, Stockwell suddenly found herself a paraplegic. Supported and encouraged by several groups, such as The Wounded Warrior Project, Achilles' Freedom, and The Challenged Athletes Foundation, Melissa had worked through her recovery to realize she could still be an athlete. She competed in the 2008 Beijing Paralympics on the US Swimming team. After the paralympics she shifted her focus paratriathlons, an event which will debut in 2016 at the Summer Paralympics in Rio de Janeiro. We are hoping to see Melissa compete in this event!
2. ZINA GARRISON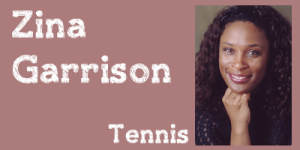 Zina Garrison is a woman whose athletic accomplishments are extraordinary, but she shares a life experience common to many young women. She first started playing tennis at the age of 10, and by the time she was 18 she was the #1 juniors tennis player in the United States. It was about this time that Zina's mother died of Diabetes-related complications. Experiencing intense loneliness and pressure from the sports world, Garrison found herself on the spiral of bulimia and anorexia. For the next eight years following her mother's death, Zina quietly suffered from the eating disorders and depression. Despite these obstacles, she still managed to succeed on the court, but at a high emotional toll. She eventually sought help for her bulimia and depression and is now leading a fulfilled life.
3. DARA TORRES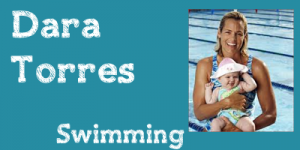 Any athlete can tell you it is difficult to balance your personal life with your athletic competition. Any mother could tell you it is hard to find time to devote solely to your children while also setting aside time to pursue your own goals. Dara Torres can speak on both accounts. She is one of three female swimmers to hold the record amount of 12 medals, after having competed successfully in five different Olympiads. Torres competed in in the 84, 88, 92, and 00 summer Olympics. She surprised Olympic fans by returning to the competition in 2008, becoming the first woman in Olympic history to compete in swimming after the age of 40. Achieving your own dreams while also encouraging your children to create goals of their own requires a delicate balance — one Dara Torres seems to have mastered.
4. WILLYE WHITE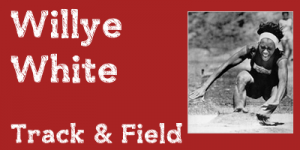 When someone reads about Willye White, they are sure to also read the word "first" a lot. Not only was she the first American to compete in five different Olympiads, but at the age of 16 during the 1956 Melbourne Summer Olympics, she was the first American woman to win a medal in the long jump event. She spent nearly two decades competing successfully in track and field before she went on to become a nurse. She subsequently worked in city government in Chicago for nearly 40 years. She served as a health administrator, director of recreational services, and a creator of sports programs for young girls. in 2007 she died of pancreatic cancer. Her efforts and accomplishments have created a lasting legacy in her name, one of perseverance and trying new adventures — even if no one before you has created that path.
5. ANGIE PACCIONE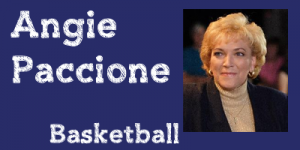 Angie Paccione is an athlete whose endeavors in public service and the community almost seem to outshine her athletic accomplishments, and in some cases basketball served as a vehicle for her to pursue other interests. She played basketball for many years, and during her high school years was selected to numerous All-American teams. She earned a full basketball scholarship to Stanford University, where she not only played ball in the regular season but would also spend her summers touring Europe as part of the "News Release" missionary basketball team. She also traveled with Athletes in Action, which is a part of Campus Crusade for Christ. After graduating from Stanford in 1983, Paccione played basketball professionally with the Columbus Minks until the Women's American Basketball Association folded in 1984. For many subsequent years she worked in the education field as a teacher, administrator, and program developer. During this time she earned her M.Ed. in Education and Human Resource Studies in and a Ph.D. in Education and Human Resource Studies.  She entered the political arena in 2002, where she served in the Colorado House of Representatives until 2007.