As of today we have just 17 days left before the Opening Ceremonies for the 2014 Winter Olympics in Sochi. The opening ceremony for the Olympic Games is always an event to behold, featuring outstanding performances, music, the (required) release of the pigeons, historical elements, and of course the athlete parade. Just because you can't attend the ceremony in person doesn't mean you can't enjoy it with as much fanfare as those in Sochi! Start the Winter Olympic season right with these ideas for a great Olympic themed party.
Invitations
You still have plenty of time to have people reserve this night on their calendar! Whether you're planning a sleepover for your kids or an adults-only viewing party, two weeks should be plenty of time (besides, surely EVERYONE has reserved this night for the occasion, right?).
If you want to send invitations through the regular mail, here are a few cute invitation ideas.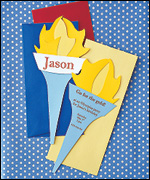 You can also select an Evite, such as this one: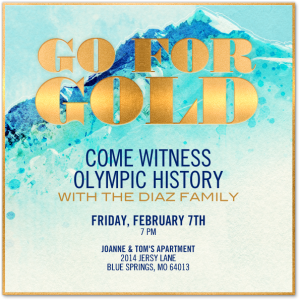 Decorations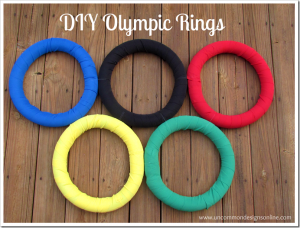 Buy those little toothpick flags and stick them in your appetizers, like so:
 You can also find printable flags of countries here, perhaps to make a flag banner.
Food
Some sweet ideas (these also make great party favors):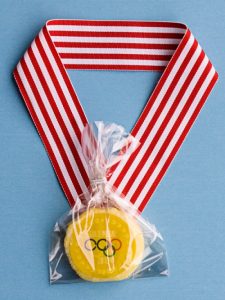 Savory treats:
Healthy snacks: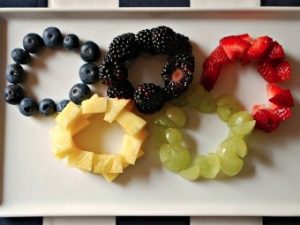 For the Kids
If you need to entertain small children during the games, here are some printable coloring sheets.
You can also help them create an Olympic Ring paper chain.
Games
Challenge your party-goers to stay attentive with this BINGO card (or design your own with these ideas!)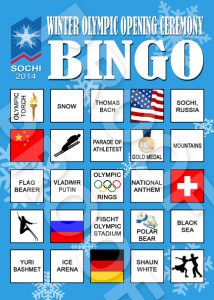 Party On
Find more ideas on our "Olympic Fun" Pinterest board.

Back to the Olympic Resource Station